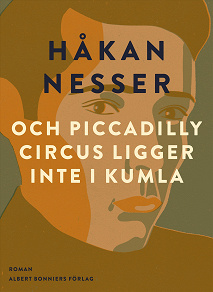 Isbn:
978-91-4350-107-0
Publisher:
Albert Bonniers förlag
Category:
Novels
Accessible since:
November 2011
---
och Piccadilly Circus ligger inte i Kumla
We skipped the light fandango...En efter en hade de försvunnit, innevånarna i det Lundbomska huset. I början av sommaren hade det bott fyra människor och en hund därinne, och allting hade verkat normalt, mer eller mindre.Och så, på bara ett halvår:Kalevi Oskari Kekkonen, kolerisk urmakare och schackspelare. Utburen med fötterna först.Signhild Kristina Kekkonen-Bolego, dottern. Flyttad till okänd ort av okänd anledning.Poeten Olsson och O Sole Mio. Borta hela hösten, men nu återkomna för att ta med sig änkan Ester Bolego och lilla Maria...och Piccadilly Circus ligger inte i Kumla handlar om den 16-årige Mauritz och hans upplevelser sommaren 1967. Han längtar bort från den lilla staden Kumla, han vill till London, San Francisco... Sartre, Kerouac, Dylan, Rolling Stones, Animals intar allt viktigare platser i hans liv - liksom tankarna på Signhild, grannflickan med det kastanjefärgade håret.Sommaren 1967 är the Summer of Love - men inte enbart kärlekens. Gåtfulla och skrämmande saker händer på Närkeslätten, i Världens mitt. Och efter den här sommaren kommer Mauritz inte att vara samma människa längre.Håkan Nessers nya roman är en pendang till och utspelas i samma landskap som hans mycket omtalade 60-talsskildring Kim Novak badade aldrig i Genesarets sjö.
Read sample
(Download)
---