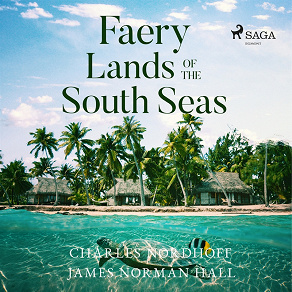 Isbn:
978-91-7639-182-2
Publisher:
Saga Egmont
Category:
Novels
In english
Historic facsimile
Accessible since:
December 2014
Narrator:
Mike Vendetti
Length: 10 hours 24 minutes
---
Faery Lands of the South Seas
James Norman Hall (USA, 1887-1951) and Charles Nordhoff (USA, 1887-1947) Faery Lands of the South Seas (1920) Reader: Mike Vendetti Returning from the horrors of World War I James Hall and Charles Nordhoff follow a dream to tour the South Pacific. They later co-authored "Mutiny on the Bounty". This is a love story. A travelogue and an adventure rolled into one.
Listen to sample
---