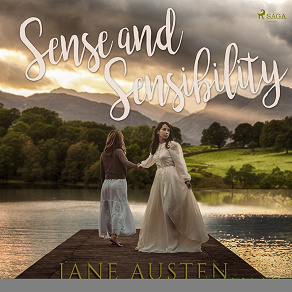 Isbn:
978-91-7639-185-3
Publisher:
Saga Egmont
Category:
Novels
In english
Historic facsimile
Accessible since:
December 2014
Narrator:
Karen Savage
Length: 10 hours 56 minutes
---
Sense and Sensibility
Sense and Sensibility is a novel by Jane Austen, and was her first published work when it appeared in 1811 under the pseudonym "A Lady". A work of romantic fiction, Sense and Sensibility is set in southwest England between 1792 and 1797, and portrays the life and loves of the Dashwood sisters, Elinor and Marianne. The novel follows the young ladies to their new home, a meagre cottage on a distant relative's property, where they experience love, romance and heartbreak. The philosophical resolution of the novel is ambiguous: the reader must decide whether sense and sensibility have truly merged. Jane Austen wrote the first draft of the novel in the form of a novel-in-letters (epistolary form) sometime around 1795 when she was about 19 years old, and gave it the title, Elinor and Marianne. She later changed the form to a narrative and the title to Sense and Sensibility. By changing the title, Austen added "philosophical depth" to what began as a sketch of two characters.
Listen to sample
---