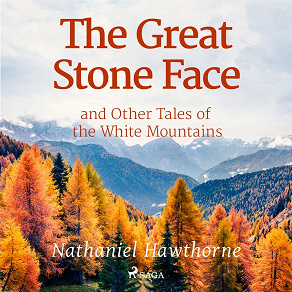 Isbn:
978-91-7639-228-7
Publisher:
Saga Egmont
Category:
Novels
In english
Historic facsimile
Accessible since:
January 2015
Narrator:
Roger Melin
Length: 2 hours 22 minutes
---
The Great Stone Face and Other Tales of the White Mountains
A collection of four short stories by Nathaniel Hawthorne, the common theme of which is New Hampshire's White Mountains. Consists of: The Great Stone Face, written in 1850 and revolves around the 'Old Man of the Mountain (Cannon Mtn.) in New Hampshire which sadly collapsed on May 3, 2003; The Ambitious Guest, written in 1835; The Great Carbuncle, written in 1837; and Sketches From Memory, written sometime prior to The Great Carbuncle as will become obvious.
Listen to sample
---