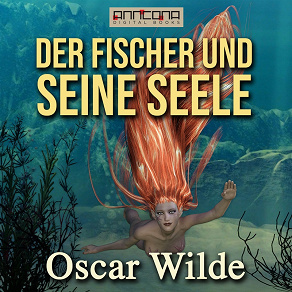 Isbn:
978-91-7759-722-3
Publisher:
Anncona Media
Category:
Fantasy & Sci-Fi
Philosophy
Romance
Accessible since:
April 2020
Narrator:
Rebecca Braunert-Plunkett
Length: 1 hour 41 minutes
---
Der Fischer und seine Seele
Der Fischer und seine Seele ist eine Erzählung des irischen Schriftstellers Oscar Wilde. 
Der Fischer und seine Seele handelt von der Schönheit als Versuchung und greift Doppelgänger- und Teufelspaktmotive auf: Der Fischer entledigt sich seiner Seele, um unter dem Wasser mit seiner geliebten Meerjungfrau leben zu können.
Der Fischer und seine Seele war erstmals veröffentlicht 1891 als The Fisherman and his Soul. Hier in der deutschen Übersetzung von Wilhelm Cremer, 1922. Hörbuch von Rebecca Braunert-Plunkett, Laufzeit 1 Stunde, 40 Minuten. Ungekürzte Vollversion. Auch als ebook (ePUB) erhältlich, 13 300 Wörter, durchschnittliche Lesezeit 1 Stunde, 10 Minuten.
Oscar Wilde (1854–1900) war ein irischer Schriftsteller und Dichter, einer der beliebtesten Dramatiker Londons in den frühen 1890er Jahren. Heute ist er für seine Epigramme und Theaterstücke, seinen Roman Das Bildnis von Dorian Grayund die Umstände seiner strafrechtlichen Verurteilung wegen "grober Unanständigkeit", Inhaftierung und frühem Tod im Alter von 46 Jahren bekannt.
Listen to sample
---