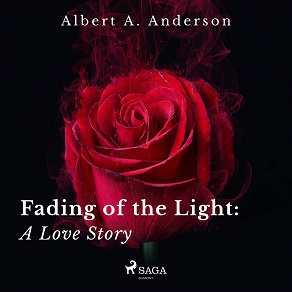 Isbn:
978-87-2654-144-1
Publisher:
Saga Egmont
Category:
Poetry
Accessible since:
July 2020
Narrator:
Albert A. Anderson
Length: 56 minutes
---
Fading of the Light: A Love Story
"The Fading of the Light: A Love Story" is Albert A. Anderson's touching account of the loss of his wife to Alzheimer's disease. The poems contained in this collection were a way for him to deal with the effects this incurable illness had not only on his wife, but on him and their nearest and dearest. In publishing this incredibly personal journey, he hopes he can bring some solace to readers in a similar situation, who have to deal with a slow yet inevitable loss. 

Albert A. Anderson, Ph.D., is Professor of Philosophy Emeritus at Babson College in Massachusetts, where he held an endowed chair as Murata Professor of Ethics from 1995 to 2003. He has also held tenured faculty appointments in philosophy at Clark University and Albion College and full-time positions at Bates College and Rhode Island School of Design. He was a founding member of the International Society for Universal Dialogue serving as its president from 1996-2001. He joined Edward Casey in translating from French "The Phenomenology of Aesthetic Experience" by Mikel Dufrenne (Northwestern University Press). He is president of Agora Publications, Inc., which specializes in translating, adapting, and performing classical philosophical texts.
Listen to sample
---