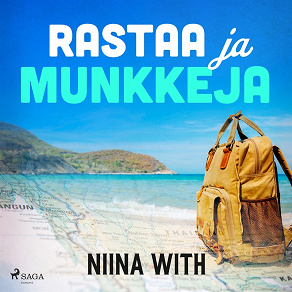 Isbn:
978-87-2655-733-6
Publisher:
Saga Egmont
Category:
Memoirs & Biography
Travel & Holiday
Accessible since:
October 2020
Narrator:
Roosa Honkanen
Length: 5 hours 42 minutes
---
Rastaa ja munkkeja
Brasilia takana ja puolet vuoden vuorotteluvapaasta on edessä. Vieläkö Niina With löytää samaa elämyksellisyyttä ja tässä hetkessä elämisen iloa kuin aiemmalla matkallaan? Se selviää kokemuksista reppuselkäreissulla halki Kaakkois-Aasian.

Moni kokemus kolahtaa, ja ajatus loksahtaa kohdalleen Kambodzhan miinakenttien laidoilla, Vietnamin katukeittiöissä, Laosin rauhassa ja Thaimaan viidakoissa.

Tositapahtumiin perustuva matkakirja on itsenäinen jatko-osa Within aiemmin ilmestyneelle teokselle "Rahtilaivalla Brasiliaan".


Suomalaisen Niina Within tuotantoon kuuluu muun muassa matkakertomuksia, lastenkirjoja ja chick lit -romaaneja. Kirjailijan työn lisäksi With on toiminut vuosia kustannuspäällikkönä.
Listen to sample
---