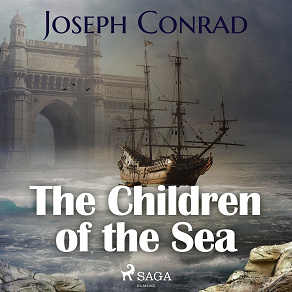 Isbn:
978-87-2647-290-5
Publisher:
Saga Egmont
Category:
Novels
Historic facsimile
Accessible since:
October 2021
Narrator:
Tom Crawford
Length: 6 hours 18 minutes
---
The Children of the Sea
The trading ship Narcissus is sailing towards London, but long the way the ship and its crew pick up a West Indian black sailor, James, who shortly after falls ill. To prevent contamination aboard the ship, James must stay in his cabin.

But as minutes turn into hours, and days into weeks, the rest of the crew starts doubting whether James is ill at all. And even if he is, can he be allowed to stay in his room when a violent storm is brewing, and every hand is needed on deck?

This book has been said to be Joseph Conrad's best work of his early period. For fans of 'The Martian' and 'Project Hail Mary' by Andy Weir.


Joseph Conrad (1857-1924) was a Polish-British author, considered to be one of the best English novelists. His works included 'Lord Jim', 'Nostromo', and 'The Secret Agent'. His most famous novel 'Heart of Darkness' was inspired by his experiences on the open sea. His many written works have influenced numerous authors and films due to his unique narrative style and prominent anti-hero characters.

Listen to sample
---