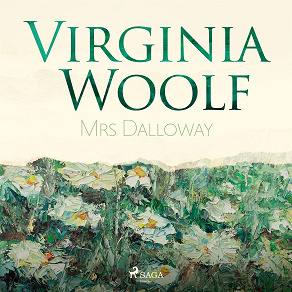 Isbn:
978-87-2697-600-7
Publisher:
Saga Egmont
Category:
Novels
Historic facsimile
Romance
Accessible since:
December 2021
Narrator:
Heather Long
Length: 6 hours 43 minutes
---
Mrs Dalloway
"...she always had the feeling that it was very, very dangerous to live even one day."

Mrs. Dalloway is busy taking care of the final preparations for her evening party when an old friend and suitor comes by. He leaves her with an unexpected question, but what he doesn't know is that thoughts about her past and her life are already swirlling around in her head.

Moving seamlessles in and out of the minds of all her characters, you get the impression that Virginia Woolf understood people better than anyone else. With its incredibly beautiful prose it is no wonderthat 'Mrs. Dalloway' is considered one of the best books ever written.

Adeline Virginia Woolf (1882-1941) was an English writer who, despite growing up in a progressive household, was not allowed an education. When she and her sister moved in with their brothers in a rough London neighborhood, they joined the infamous The Bloomsbury Group, which debated philosophy, art and politics. Woolf's most famous novels include 'Mrs Dalloway' (1925) and 'To the Lighthouse' (1927).
Listen to sample
---