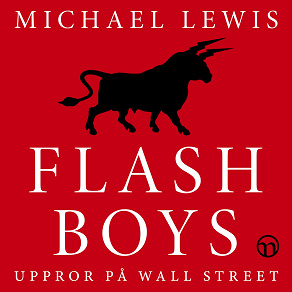 Flash Boys: Uppror på Wall Street
#1 på New York Times Bestsellerlista - av författaren till The Big Short

»Ingen skriver bättre om siffror och pengar än Michael Lewis.« Jan Gradvall, DI

»Få har bättre koll på Wall Street än författaren Michael Lewis. Ingen annan amerikan jag känner till skriver åtminstone lika underhållande om pengar och makt.« Jan Eklund, DN

I Flash Boys skildrar ekonomijournalisten och författaren Michael Lewis hur en liten grupp upprorsmakare på Wall Street börjar inse att den amerikanska aktiemarknaden har riggats för att gynna folk på in - sidan. De slår sig samman – några av dem lämnar jobb med astronomiska löner bakom sig – för att utforska, avslöja och reformera det bedrägliga sätt som Wall Street genererar pengar på genom högfrekvenshandel.
Flash Boys är oumbärlig läsning för alla som är intresserade av börshandel och Wall Street. Samtidigt är det en så spännande historia, så skickligt berättad, att vem som helst kommer att få svårt att lägga boken ifrån sig.
I översättning av Gabriel Setterborg.

MICHAEL LEWIS är den storsäljande författaren till The Big Short, The Blind Side, Liar's Poker, Moneyball och Flash Boys. 2015 kom filmversionen av The Big Short – med Brad Pitt och Christian Bale – som gjort stor succé på bio och vunnit en rad priser, bland annat en Oscar i kategorin Bästa manus efter förlaga. Michael Lewis bor i Berkeley i Kalifornien med hustru och tre barn.
Listen to sample
---