E-books / Crime & Mystery
---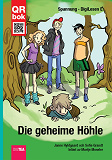 E-book
Die geheime Höhle - DigiLesen E
Tom, Sofia, Leon und Fabian spielen Verstecken im Wald. Fabian findet eine Grube. Die Kinder krabbeln durch einen Tunnel und finden eine geheime Höhle. Was könnte in der Höhle sein ...
---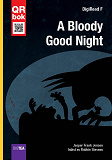 E-book
A Bloody Good Night - DigiRead F
It's close to midnight. Calvin is wide awake and can't fall asleep. Something is different. The house is full of scary noises. Some of them come from his granddad next door. Sudden ...
---